Directed by Simon Carrington since 2003, Canto Armonico began several years earlier as a small graduate student choral group at Harvard University devoted to the performance of early music. Original conductors and founders Akiko Fujimoto and Amy Dethman Vestbo have gone on to pursue careers elsewhere, but the original aim of the ensemble is still in effect: to strive for engaging, polished, and professional music-making. While CantoArmonico's membership has varied from 14 to 26 singers according to its repertoire choices, the group now includes select young professional choral singers from the Boston area along with graduate and undergraduate students from schools such as Harvard University, New England Conservatory of Music, Boston University, Wellesley College, and the Longy School of Music. Canto Armonico is unique among Boston choruses in remaining an educational group: students learn from their more established peers.
Thanks to the generous gift of its managing director, Cheryl Ryder, Canto Armonico regularly performs at services and concerts at First Lutheran Church. If you are interested contact Canto Armonico directly at canto.armonico.usa [at] gmail.com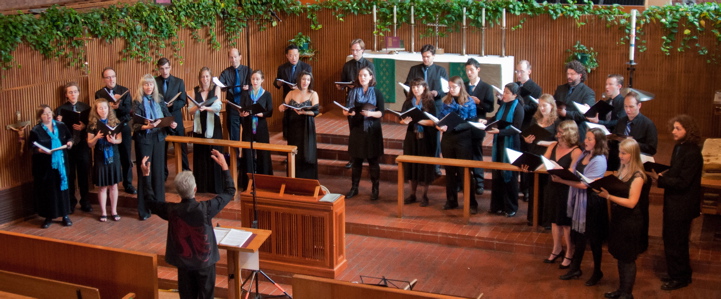 Recent performances:
Christmas Organ Vespers, December 18, 2011.
Nun Komm den Heiden Heiland by Heinrich Schütz:
Audio clip: Adobe Flash Player (version 9 or above) is required to play this audio clip. Download the latest version here. You also need to have JavaScript enabled in your browser.
Praetorius Organ Vespers, June 18, 2011 for the Boston Early Music Festival, conducted by Simon Carrington.
Ne Timeas Maria by Balint Karosi
Audio clip: Adobe Flash Player (version 9 or above) is required to play this audio clip. Download the latest version here. You also need to have JavaScript enabled in your browser.