A North German Organvespers for the Feast of St. John the Baptist Saturday, June 15, 5 p.m.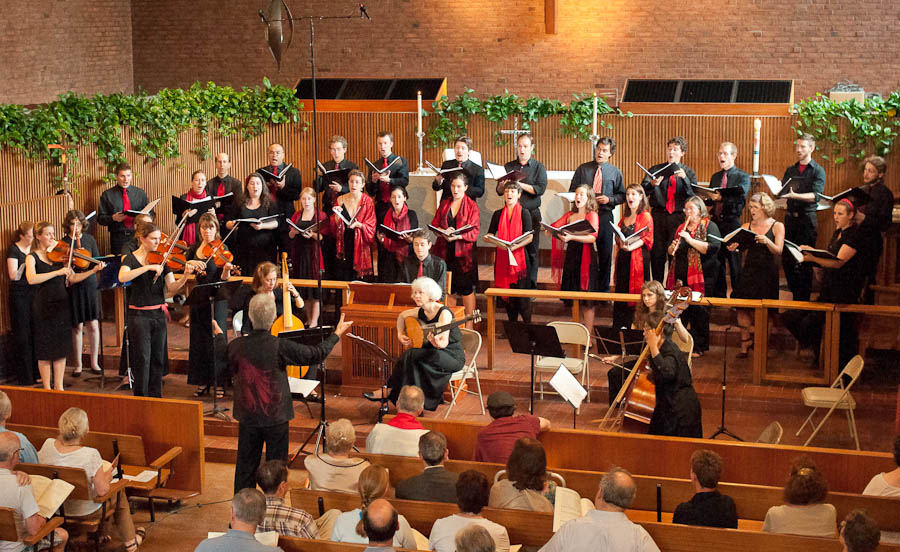 Saturday, June 15th at 5 pm, First Lutheran Church
A Boston Early Music Festival Fringe Event
Canto Armonico reprises its successful Organvespers from the Early Music Festival week of 2011, now in a setting for the feast of the Nativity of St. John the Baptist which falls on June 24th. To be held at First Lutheran Church, the program is structured like a German vespers service from the Hamburg area in the late 17th century. The feast of the Nativity of St. John the Baptist, like the feast of St. Michael at the end of September, marked the end of a fiscal quarter in much of Germany, and enterprising church music directors could reserve funds to supply more elaborate music for those feasts, bringing in professional singers and instrumentalists to augment the regular choral and organ music in the churches and cathedrals. Thus the long Pentecost season, lasting from June to the end of November, could be distinguished by two festal dates.
We also celebrate the 350th anniversary of the death of Heinrich Scheidemann, highly regarded organist of the St. Catherine's in Hamburg and former student of Sweelinck whose compositions for the organ chorale introduced an expressive, virtuosic ornamentation style embraced by his followers across northern Germany.
Canto Armonico is pleased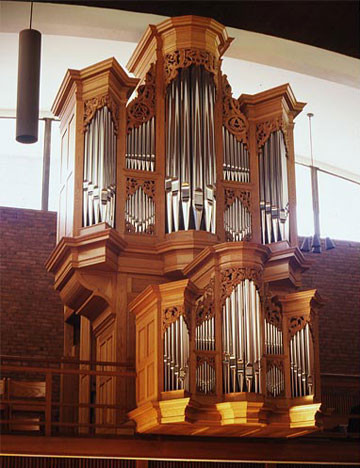 to present this program as a fringe event during the Boston Early Music Festival, with music ranging from chant to polychoral motets. We will be joined by an instrumental consort of recorders, gambas, theorbo and harp, and the unique Opus X Richards & Fowkes organ, one of the finest instruments in the world for the rendering of 17th-century German repertory.
Vespers Music by Canto Armonico
Jakob Handl: Emitte Spiritum
Michael Praetorius: Der heil'ge Geist von Himmel kam
Michael Praetorius: Komm, heiliger Geist
Heinrich Schütz: Becker Psalm 111: Ich will vom Herzen
Hieronymus Praetorius: Jubilate Deo